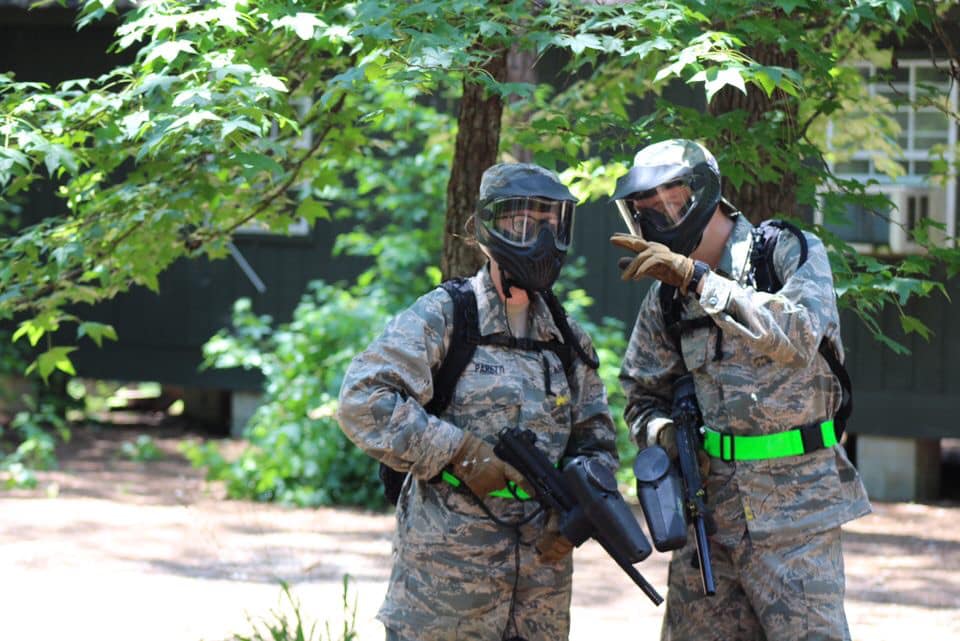 Two cadets plot their next move during a field exercise.
What is Air Force ROTC?                         
The Air Force Reserve Officer Training Corps (AFROTC) is a college program offered at universities across the U.S. where upon completion of the program and college graduation, cadets will enter the Air or Space Force as an officer with the rank of 2nd Lieutenant.  
Officers are charged with leading the best and most lethal military in the world.  Officers come from all majors, backgrounds, and occupational specialties such as pilot, engineers, nurses, intelligence and many more.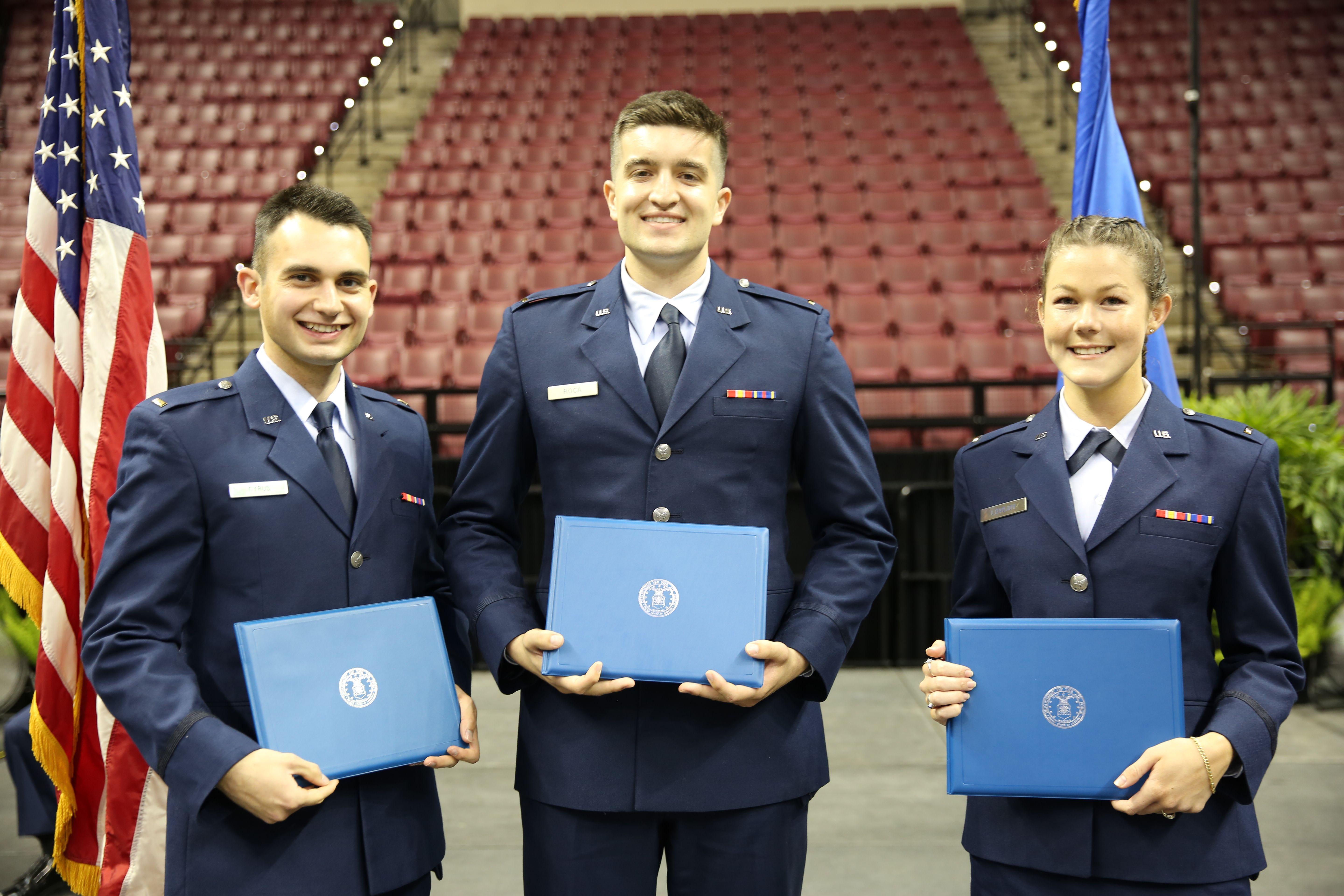 FSU graduates proudly display their commissioning certificates and new 2nd Lt rank.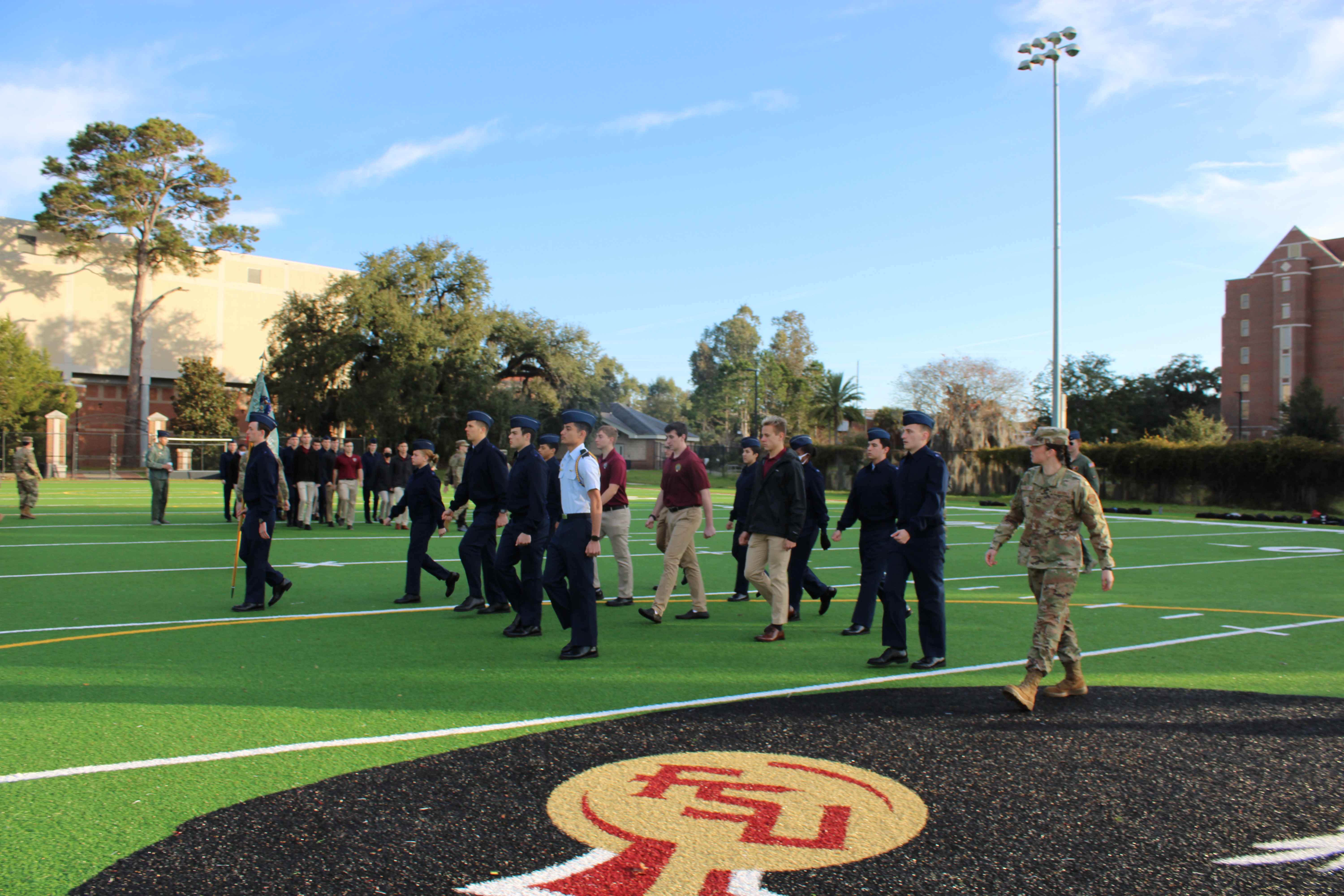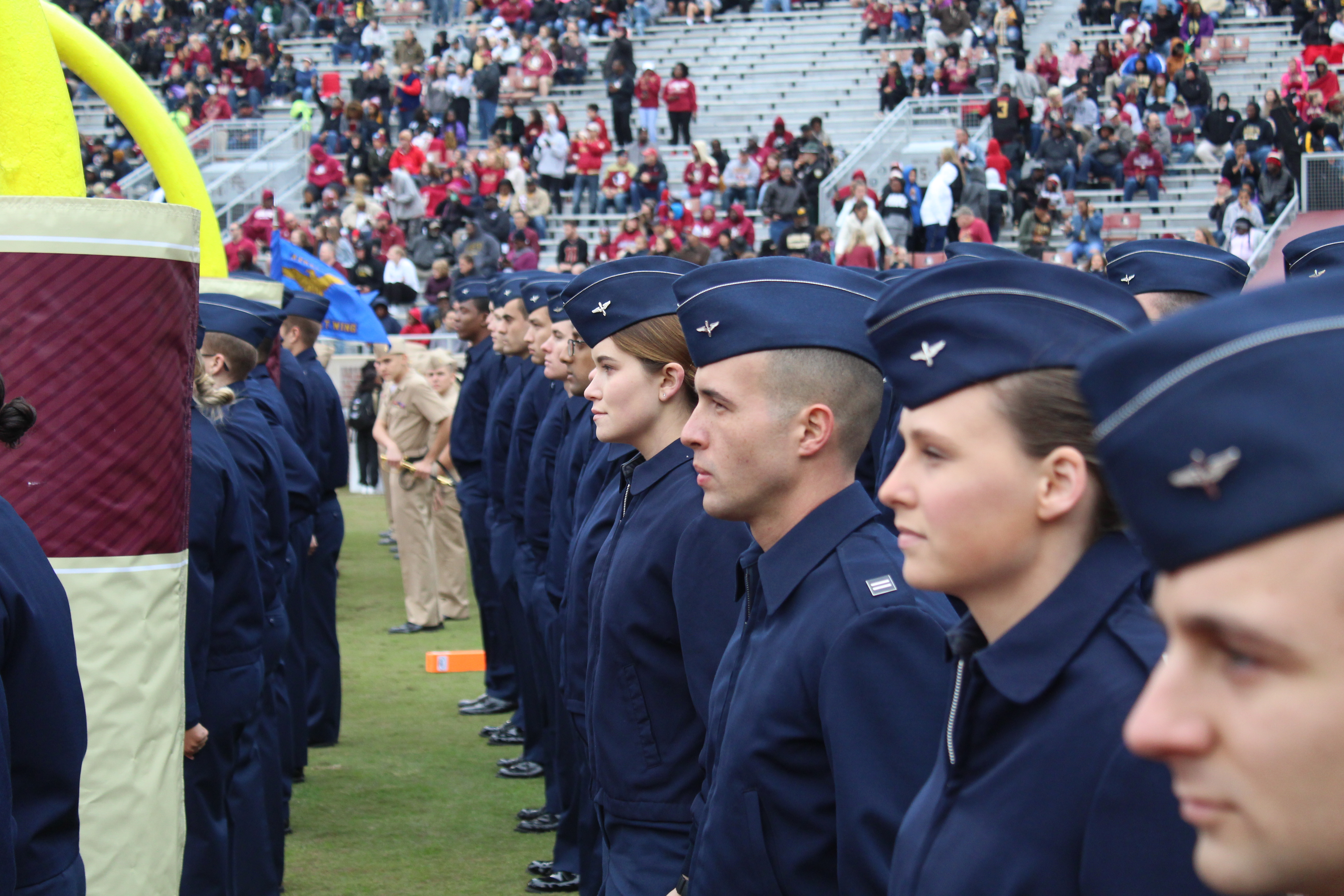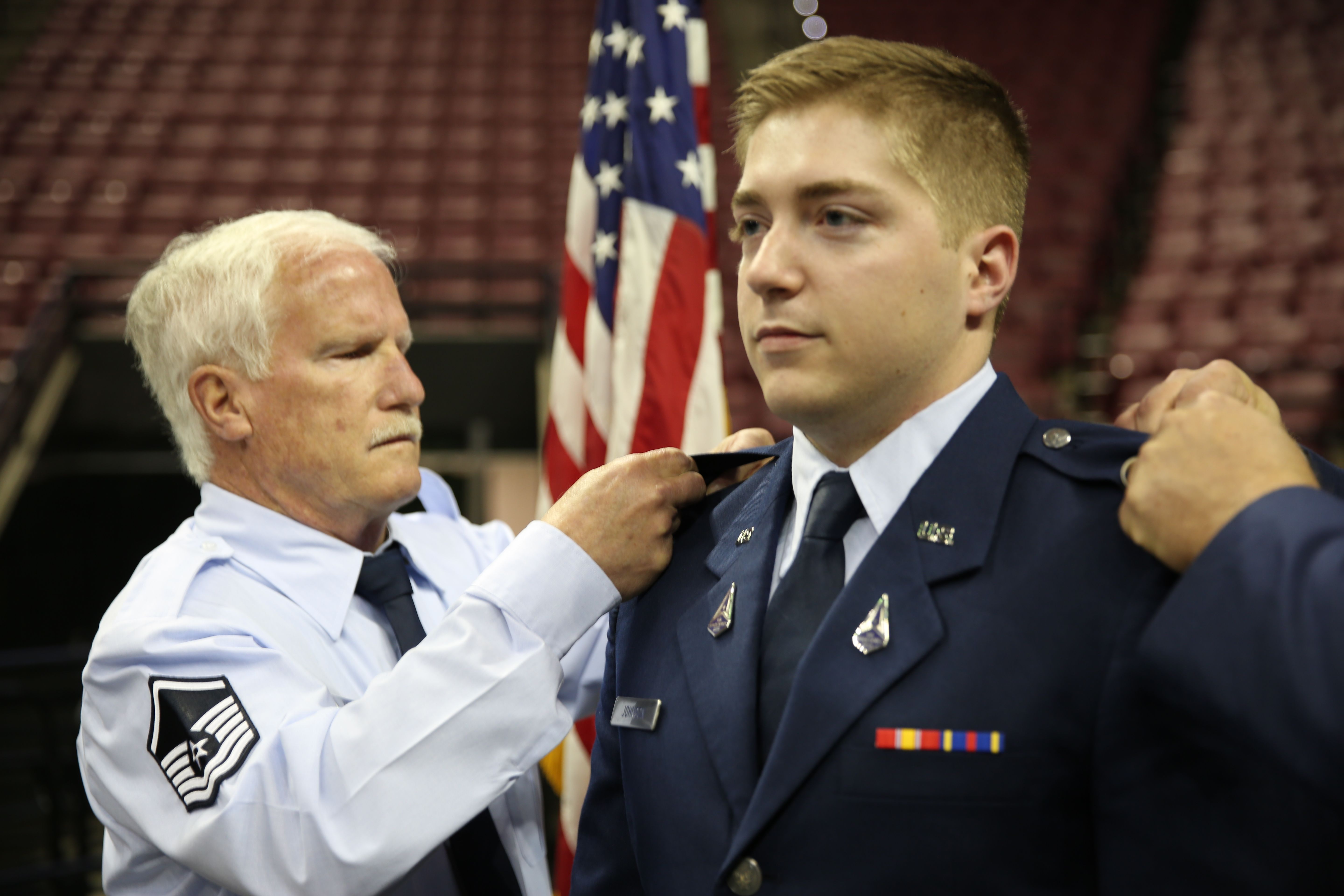 A 2021 graduate is pinned with his new 2nd Lt ranks. He is the Detachment's first cadet to commission into the U.S. Space Force. 
What is cadet life like?
FSU AFROTC cadets complete our program while still experiencing what college life has to offer.  Many of our cadets balance academics, ROTC, have part-time jobs, and are still able to be involved in Greek life, club sports, and  student government.
The weekly time commitment varies by year in college and how much you choose to invest in the program, but the minimum time commitment for mandatory classes, meetings and physical training is approximately 10-15 hours per week. 
                          Website Content CAO 8 Dec 2022